Meet Our Founder
Dr. Zhang Minjing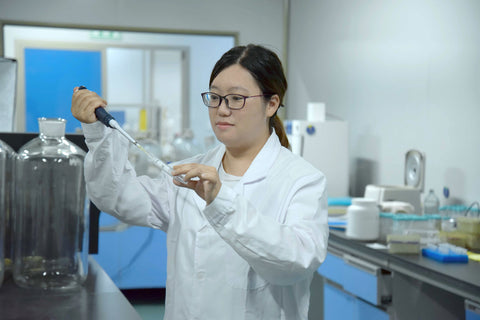 About Dr. Zhang Minjing

Dr. Zhang Minjing founded HeaRan Biotechnology in 2016 to provide the featured high-energy skin care product to the consumer.

Dr. Zhang, majoring in biomedical engineering. She graduated from the School of Pharmacy, Jinan University in 2011, and served as the research manager of the Pharmaceutical Biotechnology Research and Development Center of Jinan University, mainly engaged in the development of bio-cosmetics and bio-active materials. In December 2017, he served as the out-of-park instructor for the professional degree and postgraduate students of the South China Botanical Garden of the Chinese Academy of Sciences. In terms of technology, he is good at the preparation and application of biologically functional active peptides and biologically active materials. She participated in 6 government scientific research projects, published 8 academic papers, of which 5 were included in SCI, and won 1 second prize of the Guangdong Science and Technology Progress Award. Baiyun District started a business Core members of the leading team, Guangzhou science and technology experts, Guangzhou industry and information experts, Qingyuan industry and information bureau experts, and lifelong members of the Chinese Society of Toxicology.She consults as a technical director, R&D director while overseeing formulation for HeaRan Biotechnology.